BLUE RIDGE LAKE
Blue Ridge Lake is located in the heart of Blue Ridge ga. This 3280 acre lake was created in the early 1930s as a power generation lake.
The location of the lake gives us just a touch of "up north" style fishing with a natural population of walleye, yellow perch, and smallmouth bass that move in and out of the Toccoa River system and into the main lake on seasonal migrations.
With mostly developed shorelines the scenery is complimented with beautiful homes and architecture mixed among the natural beauty of the mountainous landscape. Live bait, trolling, and fishing docks are all part of our typical trip on this lake covering all species that this amazing fishery has to offer.
On Blue Ridge Lake we operate out of Lakewood Landing Boat ramp in Morganton a few miles out of town.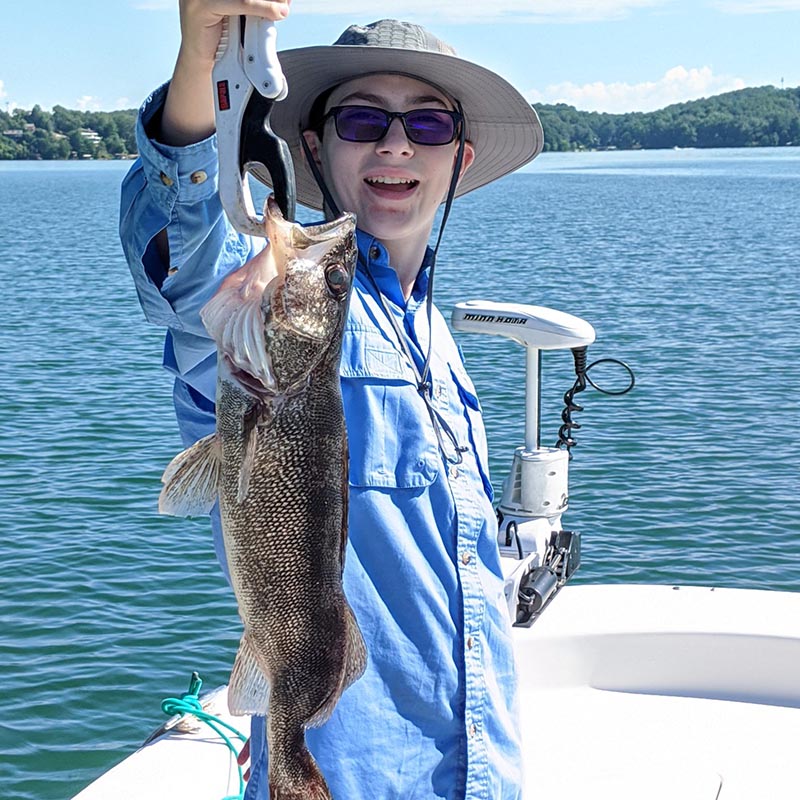 LET'S GO FISHING
North Georgia's premier fishing guide service