CARTER'S LAKE
Carters Lake is a 3260 acre reservoir located in beautiful Ellijay, Ga.
This 6 mile impoundment is the deepest lake in the eastern US with depths reaching 450 feet. 3 campgrounds and 5 boat ramps are the only shoreline developments on the lake with the rest being national forest.
No houses or docks are located on the lake keeping the boat traffic to a minimum even on the busy holiday weekends. This lake contains a great population of fish from striped and spotted bass to the area's biggest walleye population.
The Ga DNR stocks the lake yearly with stripers and hybrids and tops off the naturally producing walleye population as well. As the lake is not your typical freshwater fishery, I often refer to it as deep-sea fishing in the mountains.
On this lake, we use the Doll Mountain Boat ramp located off Hwy 382 approx 6 miles from the highway.  Parking is 5 dollars.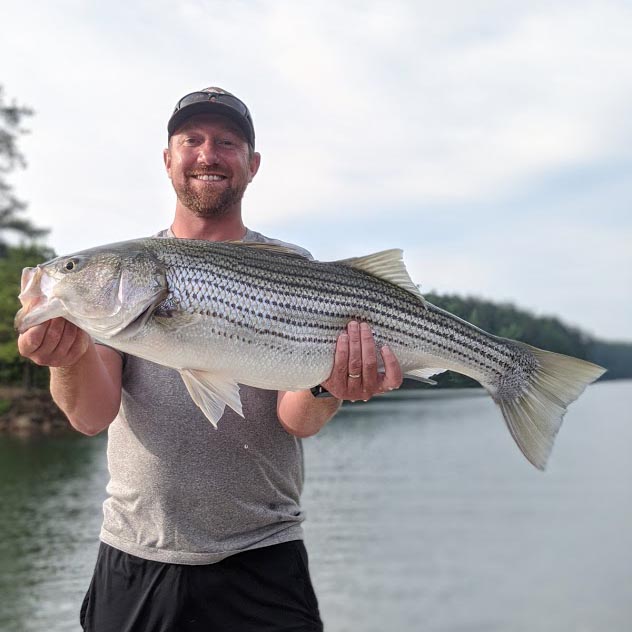 LET'S GO FISHING
North Georgia's premier fishing guide service