North Georgia Trout Streams
PRIVATE TROPY TROUT STREAM
Upon arrival, you will see that our trophy water is appropriately named. The river flows under a beautiful overhanging canopy of native hemlock and hardwoods.
Whispering Hemlock is a little over half a mile. There is no access to the general public due to its location and surrounding properties. The property has been stocked annually for eight years. There is a well-established holdover population of big rainbow and brown trout. It's not uncommon to see fish up to ten pounds!
The goal for us here at Lake and Stream Guide Service is to help sustain healthy populations of fish while providing our anglers with a memorable experience. In order to do that, we have set general guidelines. This body of water is fly fishing, (barbless hooks), and catch and release fishing only.
In addition, in order to keep the pressure down and the fish eager to eat your flies, we are limiting our trips to three per week with a maximum of two anglers per outing.
Limiting our ecological footprint on this delicate environment is imperative to the success of maintaining a pristine habitat, which will allow fishing opportunities for generations to come. By minimizing our impact on this stretch of water, we are able to ensure that our anglers will get the full experience when visiting this special place.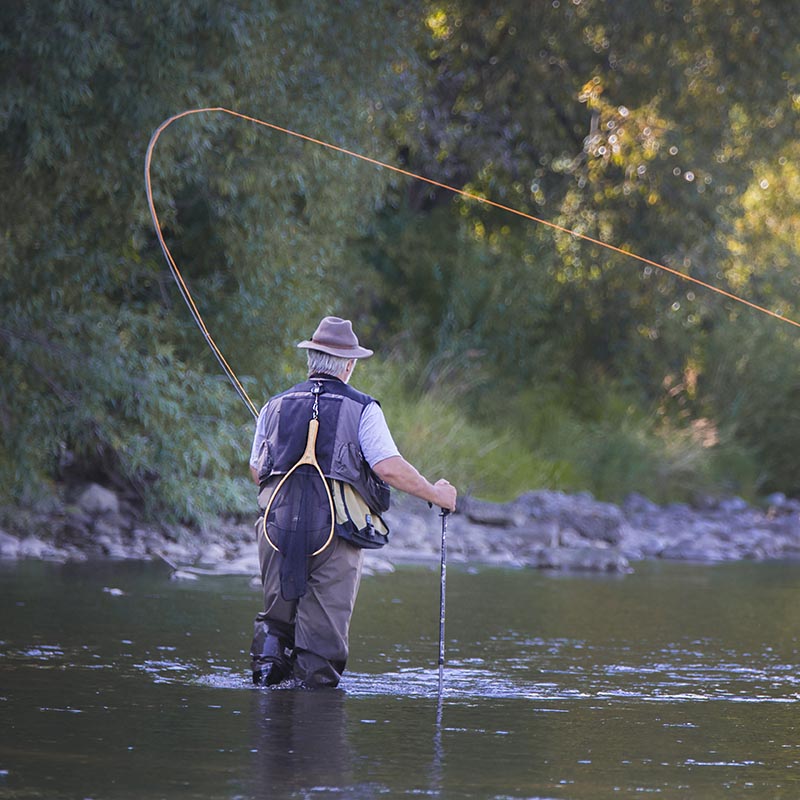 LET'S GO FISHING
North Georgia's premier fishing guide service