Experience North Georgia'S
BEST FISHING ADVENTURES!
Striper, Walleye, Trout, & More!
Learn More
Book Now!
PICK YOUR FISHING AVENTURE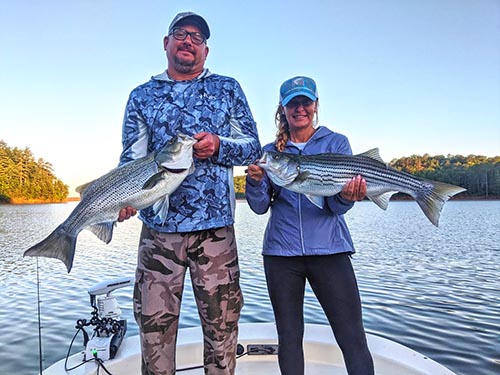 Experience the amazing beauty and wonderful fishing at one of 3 area lakes targeting multiple species aboard our fully outfitted center console. Spend the day cruising the water with the latest gear, top of the line equipment, and experienced guides. Our boats are clean, comfortable, and offer shade for those that are fishing or just tagging along.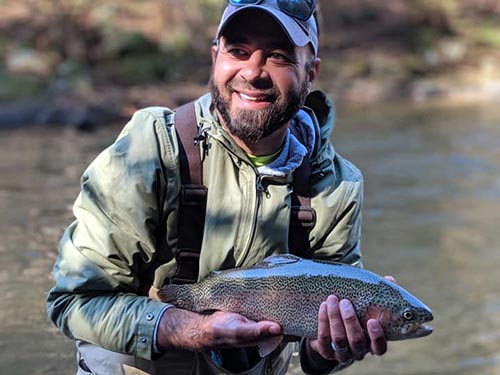 We target trophy trout on fly from November through April on some of the most productive and beautiful private waters in all of North Georgia. Don't miss this exclusive experience, great fishing, and beautiful scenery. 
CATCHING FISH & MAKING MEMORIES
There's nothing more important than putting a smile on our clients faces. We are dedicated to making that happen on each and every fishing trip.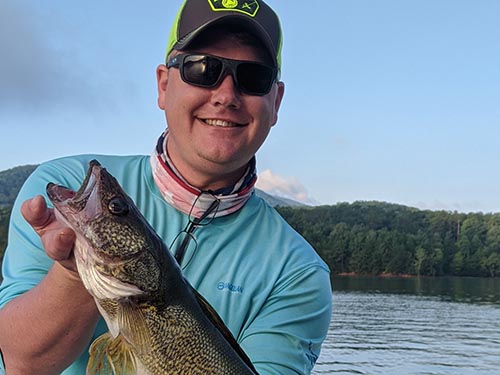 MOUNTAIN VIEWS & LAKE FISHING
No matter where you fish with Lake & Stream Guide service, your views will be amazing. Catching fish will seem like a bonus when it comes to the absolute beauty of our area.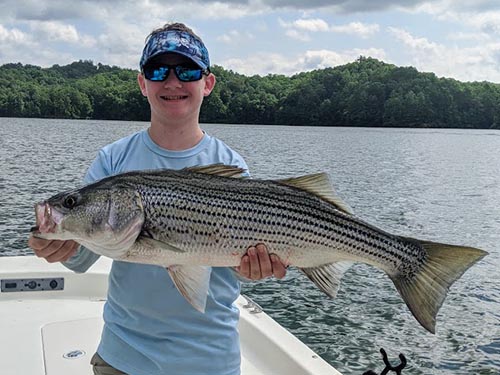 TROPHY FISHING
If you have ever wanted to catch a 20-40lb fish in a lake, you've come to the right place. Our fishery makes that opportunity possible. We fish where monsters live.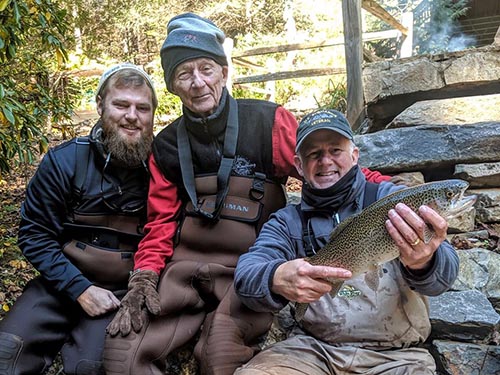 FLYFISHING FOR EVERYBODY
It doesn't matter if you are a first time fly angler or an experienced veteran with the long rod. We have the best fly fishing waters in the state.
If you are in the Ellijay area and want to fish, Look no further than Capt. Eric and Lake and Stream Guide Service! Top notch Captain and operation ready to put you on fish!
We had a great time learning how to fish Lake Blue Ridge for Walleye. Eric was an awesome guide and super knowledgeable about the lake. Can't wait to get back out with him in a few month for some Perch!
Amazing trip with a great guide! We had a good time from the time we stepped on the boat. Eric was easy to talk to and hang out with. We did a lot of laughing and caught some great fish!
Blue Ridge OCT 2023 Temp 77 Level -6  ft Clarity 9ft        Ahhhhctober , with hunting season ,football season, youth sports,and school in session the lakes been pretty empty of boat traffic. Which is a nice change after the last few months.  This is also when we get...
read more